People Details
Noa Ofen is an associate professor in the Institute of Gerontology, Merril Pallmer Skillman Institute, and the department of Psychology in the College of Liberal Arts and Sciences. 
She earned her PhD in 2004. In her doctoral thesis at the Weizmann Institute of Science ("Cognitive Skill Learning: How Repetition Determines Acquisition", advisors: Yadin Dudai and Avi Karni), she studied ways to create effective learning by addressing key elements of the practice experience.
For example, she found that spacing the same amount of practice over a few days resulted not only in better learning of the specific task, but also in better general learning of related aspects that were not part of the training.
She earned her B.A. in Psychology from the University of Haifa in 1996.
Her current research focus is investifating the development of memory systems in the brain. In particular, she aims to understand, via cognitive neuroscience, the age-related change in brain function and structure that contributes to improvement in memory ability between childhood to adulthood. Dr. Ofen uses behavioral methods and multiple brain imaging methods, including fMRI and structural imaging.
Lab Manager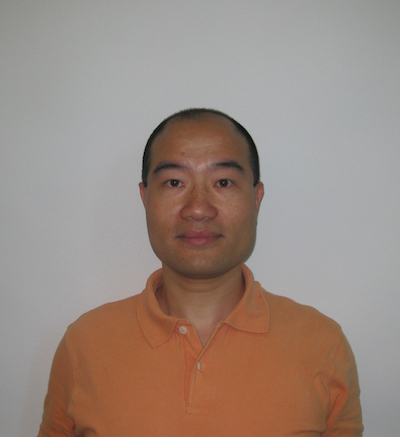 David Chen received his Ph.D. in Psychology at the University of Missouri, Columbia and completed his post-doctoral fellowship at the University of Toronto Mississauga in Canada. His research interests are in the cognitive and neuroal mechanisms of working memory capacity and chunking strategies.  
Email: by0300 AT wayne DOT edu
Dr. Canada's research focuses on improving our understanding of typical structural development of the brain and how developmental changes in the brain relate to the impressive improvements in cognitive abilities observed during early childhood. She has a focused interest in the development of children's episodic memory and the relation between memory abilities and changes in the hippocampus and other neural substrates. She holds a Ph.D. from the University of Maryland, M.S. from the University of Maryland, and a B.S. from Grand Valley State University. 
Qin Yin is a second-year Ph.D. graduate student in the Behavioral and Cognitive Neuroscience program. She is interested in brain development and how brain development relates to cognitive development. She is now focusing on memory network development.
Email: qin.yin AT wayne DOT edu      
Roya is a second-year PhD student in the Behavioral and Cognitive Neuroscience program. She is interested in the development of the brain and cognition. Her primary focus is on the structure of the hippocampus and its relationship with the memory.
Email: rhomayouni AT wayne DOT edu
Christina is a third-year Ph.D. graduate student in the Clinical Psychology program. She received her bachelor's degree in Biopsychology, Cognition, and Neuroscience from University of Michigan (2018), where she worked in a Cognitive Development Lab and an Ecological Neuroscience Lab. Her clinical interest is in pediatric neuropsychology and her research focuses on the neural correlates of episodic memory formation in young children.
Email: christina.lee4 AT wayne DOT edu
Parisa is a first-year Ph.D. student in the behavioral and cognitive neuroscience program in the psychology department. She received her M.SC. in clinical psychology from Iran University of Medical Sciences- Tehran Institute of Psychiatry. She is interested in the neural correlates of memory development in the intact and damaged brain.  Her research focuses on memory networks and interactions among brain regions during memory retrieval.
Email: parisa.vahidi AT wayne DOT edu
Da' Jonae is a sophomore undergraduate student at the University of Detroit Mercy. She is majoring in Psychology. After graduation, she plans to attend graduate school for Clinical Psychology, focusing on Neuropsychology. She hopes pursue a career in Child Neuropsychology.
Email: fosterdd2 AT udmercy DOT edu
Sam Kroening is a first-year Ph.D. student in the Clinical Psychology program. He received his bachelor's degree in Psychology with minors in Entrepreneurship and Service Leadership from Saint Louis University.
Sam has worked as a psychometrist where he administered a wide variety of neuropsychological assessments to both children and adults. He also worked as a research assistant in the Department of Pediatric Neuropsychology at the University of Minnesota Medical School where he studied neurological and cognitive features of CFC Syndrome and X-linked adrenoleukodystrophy.
Sam's current research interest is the development of associative memory and his clinical interests include neuropsychology and the role that cognitive function plays in behavioral processes.
Email: hl6823 AT wayne DOT edu
Undergraduate Assistants
James Wairagu is a Wayne Med-Direct freshman majoring in Neuroscience with a minor in Chemistry. He is interested in the relationship between memory age, and intelligence. His research utilizes fMRI data to study the relationship between brain and behavior changes and memory from childhood to adulthood. After graduation, he will be attending Wayne State School of Medicine in 2024. He hopes to one day treat underserved minority populations as a neurosurgeon, neurologist, or other specialized physician. 
Email: jameswairagu AT wayne DOT edu
Mary-Ann Essak is a senior in undergrad majoring in Neuroscience and minoring in Public Health. She is interested in pursuing a career in the medical field to hopefully be specializing in pediatric endocrinology. 
Email: gw2851 AT wayne DOT edu